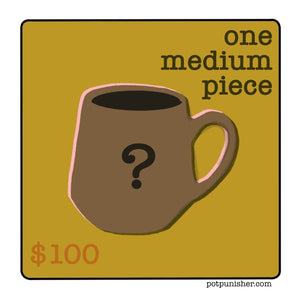 Send Pot Punisher to Penland!!
To help raise the remaining funds I am offering exclusive, one of a kind, handmade pieces made during my time at Penland and using the techniques I learn there. I don't know what direction my work will take but am excited to share the journey with you!

This listing is for a medium-sized piece like a mug or bowl, possibly fired in the wood or soda kiln. Your choice if you'd like something functional or sculptural, more specific requests can be left in the notes at checkout.
Pieces are estimated to ship late April or May 2023.