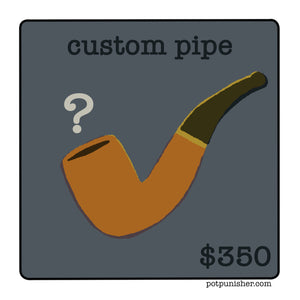 Send Pot Punisher to Penland!!
To help raise the remaining funds I am offering exclusive, one of a kind, handmade pieces made during my time at Penland and using the techniques I learn there. I don't know what direction my work will take but am excited to share the journey with you!
This listing is for a custom ceramic pipe, any design you want! Leave notes about the design at checkout or we can discuss over email. I likely won't be making these at Penland since the class will be focusing on different techniques, but if you want to have something using what I learn there let me know!